(by Stephen Weru)
So, you've decided you want a protection dog. However, you're not sure of the best dog to get.
So much to consider.
 What dog breed should you get?
 What dog temperament and personality type best suits your lifestyle?
 Where do you get the best dog breeds from?
Besides these questions, you also have to consider intelligence, obedience, strength levels, and adaptability… gender… which begs the question: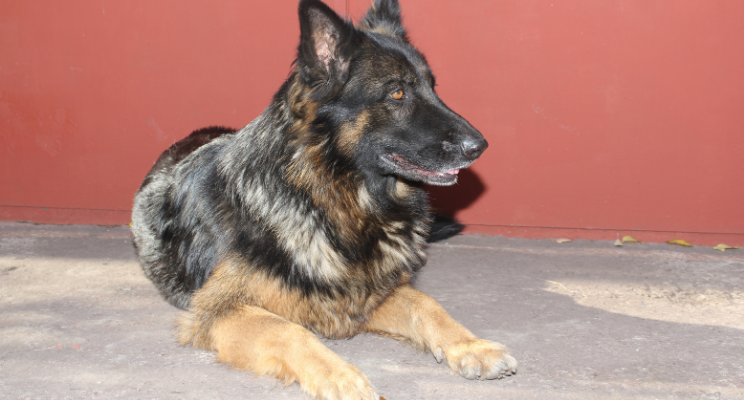 Are female protection dogs better than male protection dogs?
In this article, we'll discuss differences between male and female dogs, and help you to figure out which option is best for you and your family.
Let's get into it.
Anatomical Differences
The most apparent and most noticeable difference between male and female dogs is size. Male dogs stand taller and are heavier than females. If you're looking for a personal protection dog with an imposing appearance, a male dog will make a better choice.
However, that's not the only anatomical difference between male and female dogs.
Another difference between male and female dogs is that​ ​females reach maturity faster than males.​ This difference in maturity levels makes female protection dogs easier to train than males of the same age.
The fact that females mature faster than males means that female protection dogs are likely to take up their role earlier than male protection dogs.
Behavioral Differences
Male and female dogs also tend to have specific behavioral differences that may determine their effectiveness as protection dogs.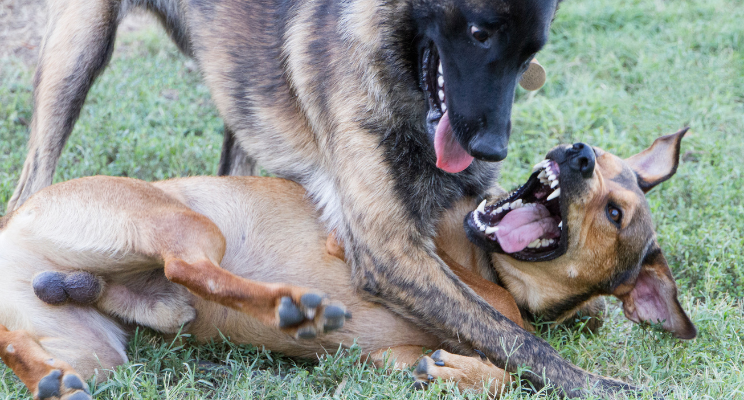 One of the most prominent differences is that male dogs have higher aggression levels than female dogs. Researchers studying dog aggression levels found that​ ​male dogs are six times more likely to bite​ than female dogs.
Males are also more territorial and are likely to be quicker to act against intruders. Male dogs also have less controllable aggression levels than females.
While males may act aggressively due to territorial instincts, female protection dogs act aggressively due to their maternal instincts, making them naturally protective. Thanks to these maternal instincts, female dogs will have no problem protecting you and your family if threatened. Female protection dogs are also more likely to be affectionate.
However, adult male dogs are calmer and are more trainable… on the other hand, females may be overly aggressive when they have a litter of puppies…
The debate can go on, but ultimately, from the standpoint of aggression levels: female protection dogs tend to handle their aggression better than male protection dogs, especially in highly populated areas.
It's important to note that​ ​training​ and upbringing play a crucial role in influencing a protection dog's aggression levels.
Reproductive and Hormonal Differences
Reproductive and hormonal differences are usually a point of consideration when you're looking to adopt an intact dog (one that hasn't been spayed or neutered). This is because the ability to reproduce influences the development of sex-associated behaviors.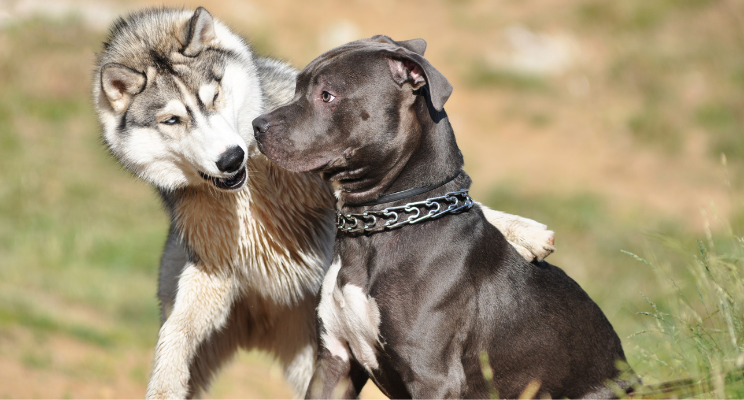 Intact male dogs are​ ​more likely to be territorial​ and will have higher aggression levels than neutered males.
That's not all!
Intact males are also more prone to:
roaming
have lower obedience levels
are likely to be distracted, especially when they sense a nearby female is in heat
Intact females are also more likely to roam and will be less obedient during their heat cycle.
To reduce the chances of your personal protection dog developing these sex-associated behaviors, consider having him or her spayed or neutered.
Obedience Levels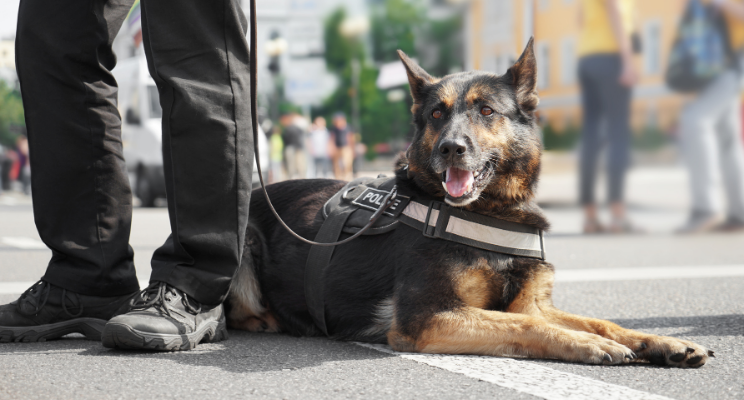 A dog's obedience levels play an essential role in determining its effectiveness in protecting you. Without the proper training, it's tough to control your protection dog, whether male or female.
That being said, female protection dogs are more likely to be obedient than male protection dogs. This is because female dogs have better attention spans when compared to males. They also mature faster and have an innate need to please their owner.
Our Advice on What to Look for When Choosing a Protection Dog:
The answer to whether a female protection dog is better than a male protection dog is subjective.
As demonstrated, on some occasions, female protection dogs perform better than males, but male protection dogs may be better than female protection dogs in other scenarios.
This is why the real answer is that gender shouldn't be a major consideration.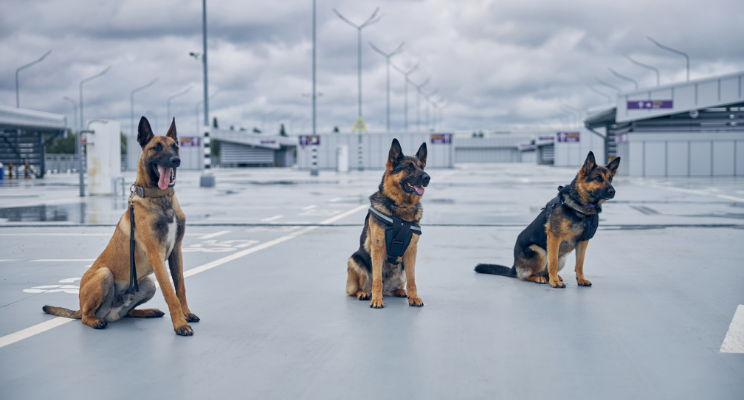 Rather than considering a dog's gender, consider the dog's level of training.

Has your protection dog received professional dog training?
With the correct training, your dog's gender will have very little influence on its protective abilities. A​ ​professionally trained protection dog​ is obedient, has an even temperament, is excellent with kids and other animals, and is adequately aggressive.