Mike Caporicci
Owner & Master Trainer at Golden State K9 Training
Master Trainer, Aggression specialist, Behavioral Specialist, Personal Protection Training Specialist, and In-Home /customize training specialist, Training of all breeds, and specializing in Cane Corso's and the Mastiff /Bully Breeds.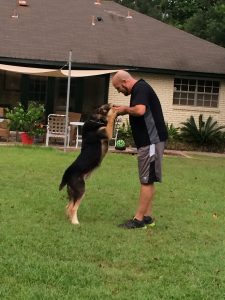 I'm a Master Trainer with over 32 years of Protection training for families. All of my trainers are trained by me, as of all of our dogs here at Golden State K-9 trained by our trainers. My passion is putting a well trained dog into a family. But our main concern at Golden State K-9 is that all of our dogs are and have to be EXCELLENT with children, or they do not get sold to anyone. I have always believed that we are only as good as our clients; this is why our clients get fully trained.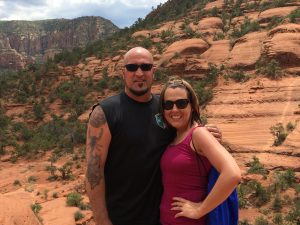 One thing about me is that I will not sugar coat, or cut corners to get a contract! I want my dogs going into a home where the clients understand this is not a "Robot" or a "Computer" where you can just program it to do what you want! Our clients come away with the complete understanding of what their new companion can do, how to communicate with them clearly and that takes complete training for them by my trainers. Our dogs are Body guard/Companion that our clients can and do take everywhere.
---
Lynn Moore
Trainer at Golden State K9 Training
Lynne Moore has been with Golden State K-9 Training for 2 years. Prior to joining Golden State K-9 Training, Lynne is also the Owner/Certified Pet Sitter for her own company, More For Your Pet LLC, for over 5 years & a member of Association of Pet Dog Trainers. She has attended seminars covering: Advanced Behavior Studies, Aggression, Guide Dog Training, Health and Nutrition, Problem Behavior Evaluation and Solving; Training Techniques and Methods & Therapeutic Massage.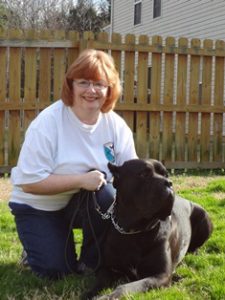 Lynne has personally owned & fostered all breeds – i.e.: Border Collie/Australian Shepherd, Cane Corso, Catahoula Hound, Cockapoo, German Shepherds, Labrador Retrievers, Newfoundland/Lab Mix & Various Mixed Breeds. Lynne's Fields of Experience includes: Aggression, Animal Assisted Therapy, Assistance Dog, Canine Good Citizen, Foster Dogs, Functional Obedience, Guide Dogs for the Blind, Manners, Obedience Training & Instruction, Pet Placement, Problem Solving and Prevention, Service Dog, & Temperament Testing.
Skills:
Canine aggression (causes, treatments, management)
Canine anatomy, health, nutrition and medicine (traditional and alternative)
Compulsive behavior modification (use punishment – physical and verbal)
Breed specific knowledge and experience
Dealing with difficult people
Dealing with people who are disabled
Effective verbal communication skills
Equipment use and misuse (training and remote collars, harnesses, leashes, clickers, etc)
General handling skills, including principles of therapeutic massage
House soiling prevention for puppies and adult dogs
Identifying problem dogs
Obedience instruction
Puppy raising and development schedules
"Reading" and explaining dog behavior
Responsible dog ownership
"Shy" dog training (including shy, timid and phobic dogs)
Training for all sizes and types of dogs
Lynne lives in Southwest Charlotte, North Carolina where she enjoys spending time with her dogs, Kolby, Sasha, Erin, Diablo – and cats. Lynne is passionate about animals.