Why Cane Corsos Make Great Protection Dogs
(By Louis Toffoli)
Strong, noble, and intelligent—the Cane Corso is a breed that has been skyrocketing in popularity as a protection dog, and for a good reason. They have all of the characteristics you want in both a protection dog and a family dog. 
With fierce loyalty and an independent attitude, this personal protection dog has become the ideal companion. However, there is more to why Cane Corsos make great protection dogs—beginning with their unique history.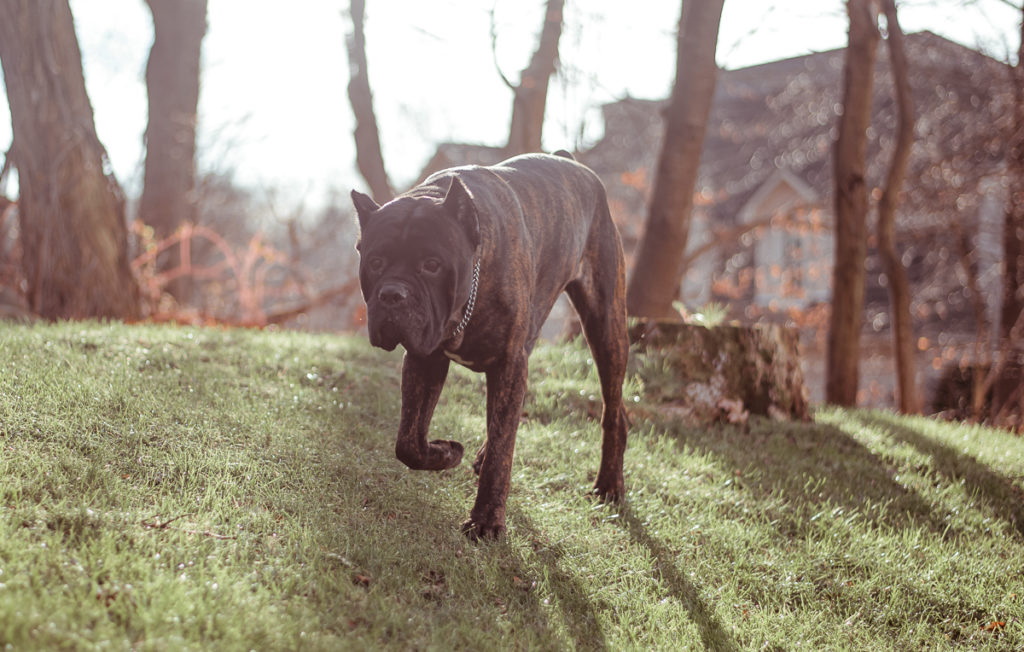 The Cane Corso Bloodline
The Cane Corso breed has a long history that dates back thousands of years. Its name originates from the Italian word cane, which means dog, and the Latin word cohors, which loosely translates to "guardian" or "protector."
Since the beginning, the Cane Corso has been bred to be a powerful and intimidating protection dog. Originally bred in Italy during the days of the Roman Empire, the ancestors of the Cane Corso were large and fearless companions used in battle.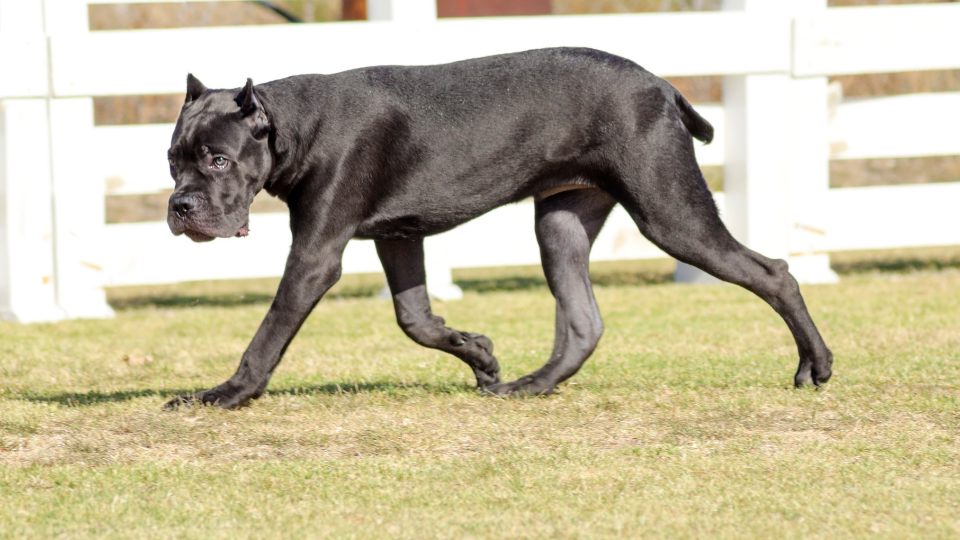 As part of the Italian Mastiff family of dogs, the Cane Corso shares close ties to its more wrinkly relative, the Neapolitan Mastiff. However, the modern-day Cane Corso has a more compact size perfect for hunting and protecting property.
With a large-boned frame and muscular build, the Cane Corso has a more athletic body than similar breeds in the Mastiff family. But, these dogs have more than just their physical size.
Here is why Cane Corsos make such excellent protection dogs.
What Makes a Cane Corso Ideal for Protection?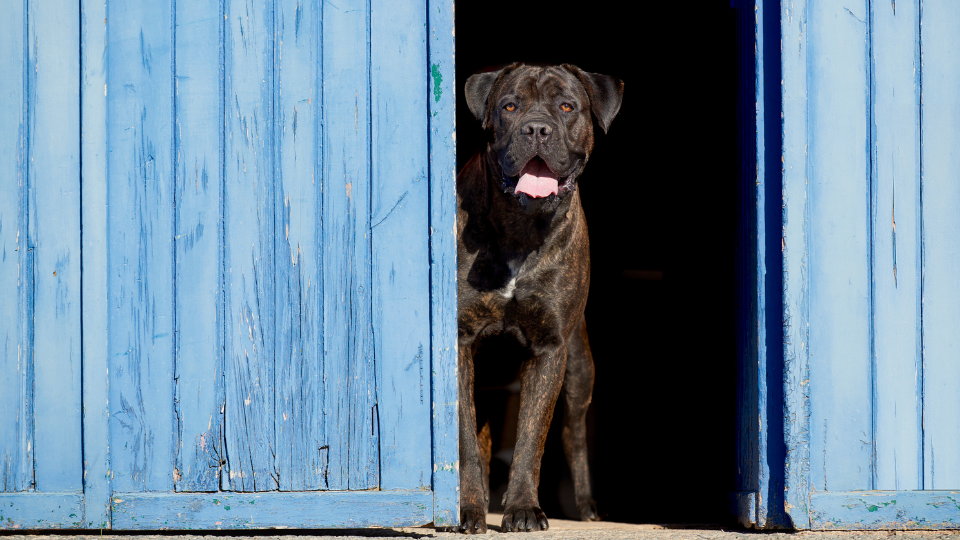 There's a lot of reasons why a Cane Corso makes an exceptional protection dog. With a balance of both intelligence and physical prowess, a professionally trained Cane Corso will be there to keep you and your family safe.
Appearance
One of the main reasons why a Cane Corso is such an excellent protection dog is its physical appearance. With the help of the sheer intimidation due to their size and athletic build, the Cane Corso will do a great job of deterring any potential threats.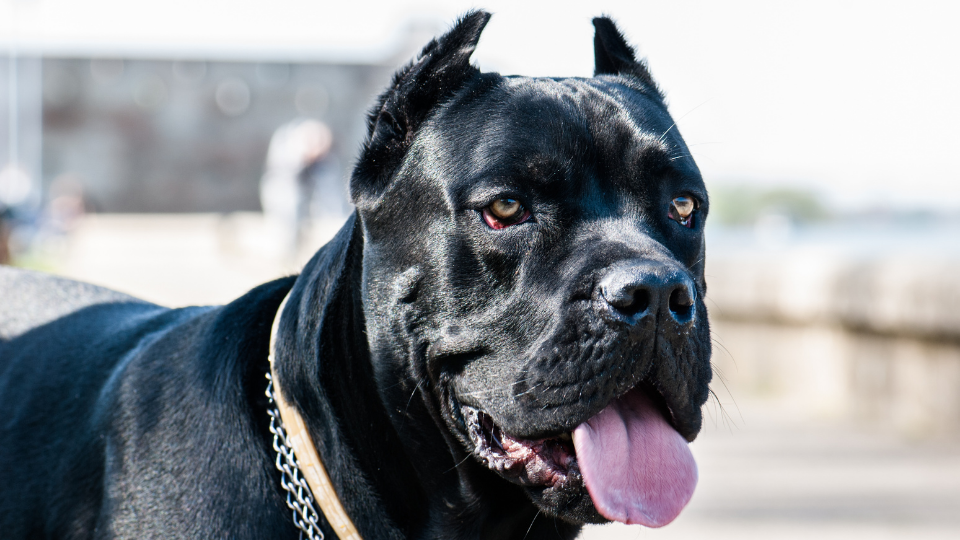 With an average weight of 90-120lbs, these dogs have a stocky build—but can also be quite agile. They have a short coat that is easy to maintain and reduces the amount of excess hair shed throughout your home.
Temperament
Cool, calm, and collected.
That's the perfect way to describe the natural temperament of a professionally trained Cane Corso. A Cane Corso will typically not show any outward aggression unless it is necessary to protect its owner.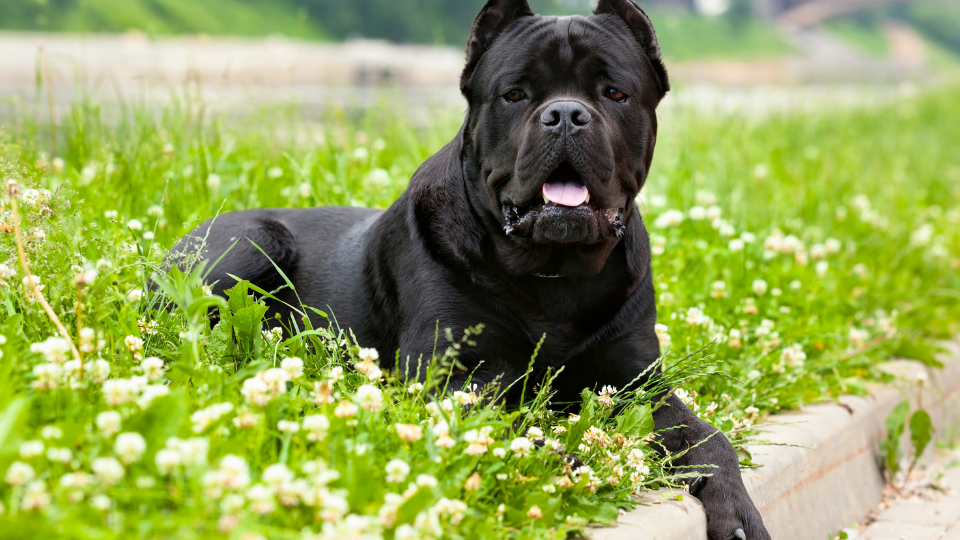 These dogs are loyal and want nothing more than to please their owner. With this attitude, training a Cane Corso is very effective, and any dog can be trained to be an effective protection dog.
A Perfect Fit for a Family
A Cane Corso thrives in a family environment with their trustworthy, loyal, and protective instincts. While these breeds have a strong frame, they can also be very gentle and affectionate to those they know and love.
One of the unique aspects of the breed's temperament is their uncanny ability to switch between being affectionate and protecting their owners. Cane Corsos are very attuned to their surroundings and are alert if they sense any potential danger.
They get along well with children of all ages and will create an unbreakable bond with their family. However, this bond can sometimes be a little too strong as they may have trouble warming up to strangers.
Additionally, when it comes to building a bond with its human family, Cane Corsos can be very welcoming of other animals in the home when they are properly socialized at a young age and professionally trained.
This unique temperament is what makes the Cane Corso so special as a family protection dog.
Conclusion
A Cane Corso is the ideal breed that you want as a family protection dog. When properly trained, they can be a loving and gentle family dog that switches to a protector when necessary.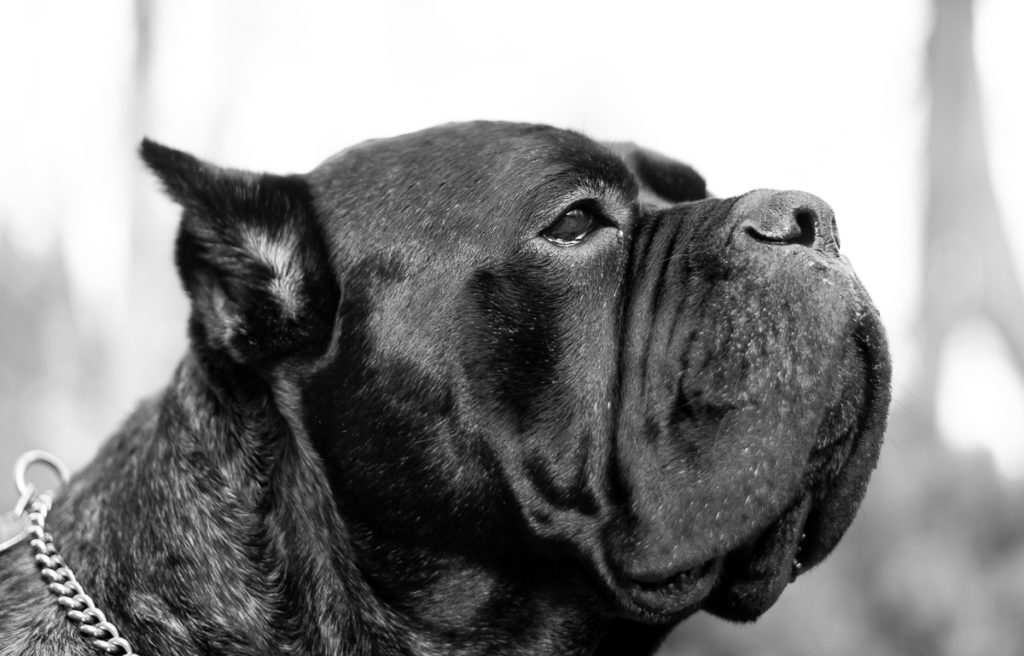 Their independent and rather calm attitude makes them a pleasant addition to the family. However, it's also important that you give a Cane Corso enough space to exercise. They are naturally protective dogs, and they want nothing more than to patrol your property.