How to be a Pack Leader with Your Protection Dog
(by Louis Toffoli)
Like all dogs, your protection dog is a natural pack animal that responds best to a designated leader. When you are the pack leader, your protection dog will put you in control and follow your lead.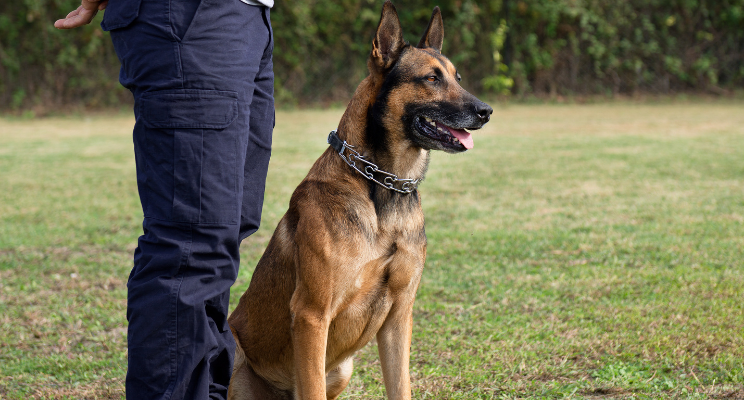 However, being a leader is an ongoing process that will continue after the initial training sessions. So, to get the highest performance from your protection dog, you must continue to establish yourself as the alpha of the pack each day.
While this may seem daunting, being a pack leader with your protection dog is all about your attitude towards your protection dog in day-to-day life.
In this article, we will be covering what it means to be a pack leader and some simple ways you can establish yourself in that role.
What Does It Mean to be a Pack Leader?
Dog's operate within a social hierarchy that focuses on having a leader that brings a structure of stability and consistency to the pack. As the pack leader, they call the shots and are the primary authority figure.
While this hierarchy was utilized between dogs before human owners, this is still a hardwired part of any dog's brain. As a human owner, your protection dog will either view you as the pack leader or the one they need to lead.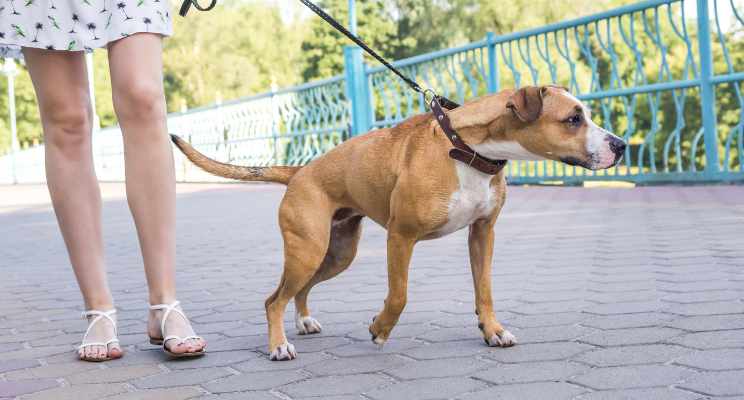 The dog bases this assessment on reading your social cues, and they will determine what is best for the "pack." If the dog is confused about who should be the leader, they will act out and not follow your commands.
This is why you must assert yourself as the clear leader early on with your protection dog. Being the pack leader will allow you to set the boundaries and get the best performance from your personal protection dog.
5 Tips to Establish Yourself as the Pack Leader
Stay Calm and Be Assertive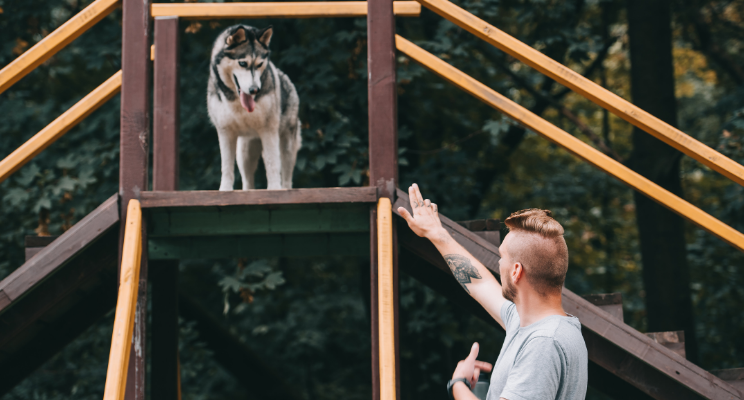 Dogs are instinctual animals. They can pick up on nervous energy—even if you try to hide behind confident body language.
When asserting yourself as the alpha, you must stay calm when you are with your protection dog. If your protection dog senses fear, the dog will take this as a sign that they need to be the leader instead.
Staying relaxed is also necessary when disciplining your protection dog. Large emotional outbursts will cause the dog to question your leadership ability.
2. Control Your Dog's Eating Schedule
As the pack leader, you must have control over your protection dog's food. Their eating schedule should typically be twice a day, but you should never give your dog unlimited access to their food.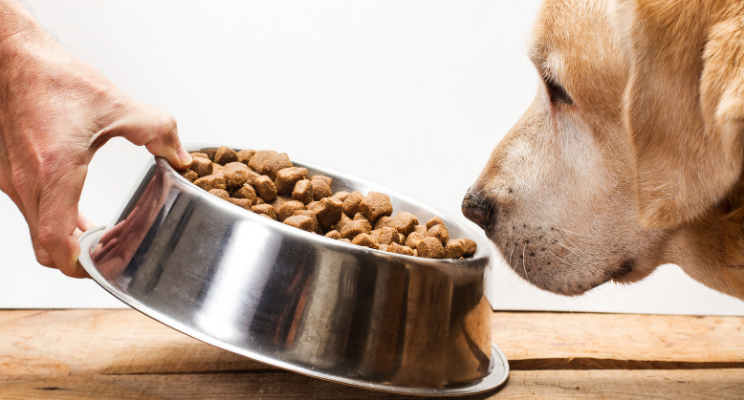 If you notice that your personal protection dog is overly protective of food, they do not see you as the pack leader. From the dog's point of view, they are assuming control over the food supply.
So, controlling your dog's eating habits should be an integral part of the pack leader. Be sure to make this a focal point of your protection dog training.
3. Walk Like a Leader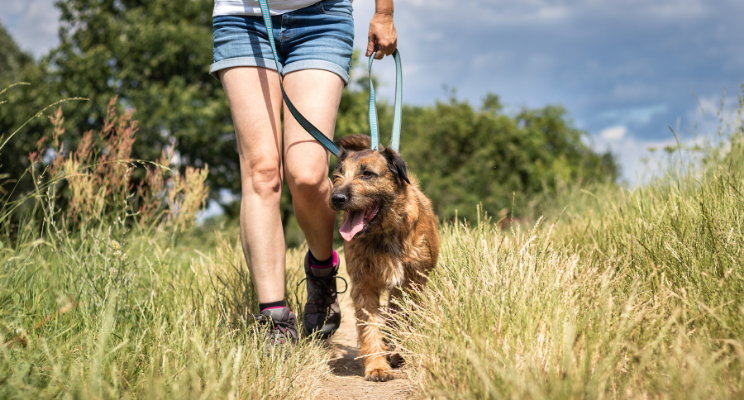 Taking your protection dog on walks is an excellent way to build a strong bond with the dog. However, this is also crucial in establishing the correct power dynamic between you and the dog.
To lead the pack, you need to walk like a leader. Don't let your protection dog dictate where you walk and pull you while holding onto their leash. Walk in front of them with strong and confident body language.
4. Stick to a Consistent Routine
Dogs value consistency and having a set routine. Sticking to a consistent routine with your family protection dog will reduce any confusion on the pack leader. If you make exceptions to rules and don't stick to them each day, your dog will not react appropriately.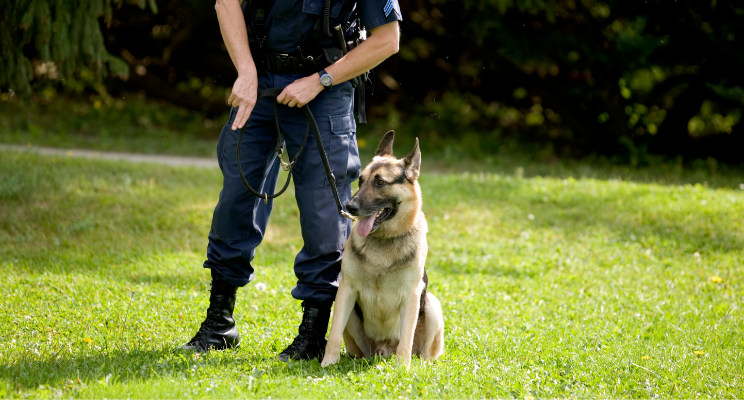 If you let your dog eat some of your food at dinner one day and scold them the next day, this can confuse the dog. Stick to enforcing your rules continuously each day and try to cut the amount you sway from your rules.
5. Be a Fair Leader
And lastly, you should be an all-around fair pack leader for your protection dog. If they do something you don't allow, let them know that it won't be tolerated and punish them. If they are well-behaved, let the dog know with affection and rewards.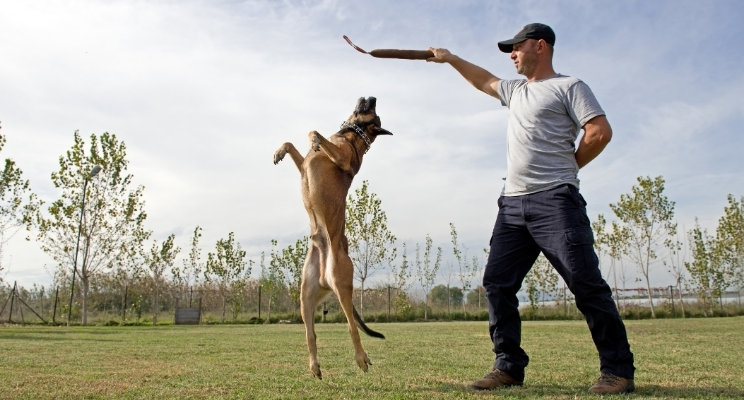 Being a pack leader does not mean you have to be overly-strict at all times with the dog. As the alpha role, you should want to be in control, but this doesn't have to mean you can't play with your protection dog.